FOOT DARTS
Soccer meets darts! Kick velcro soccer balls strategically on this giant dartboard to win!  Challenge your friends and coworkers in a game!
No fee for patrons with reservations for bumper cars or bubble soccer.

Foot darts can be used before or after reserved session on the bumper cars or in the bubble soccer balls.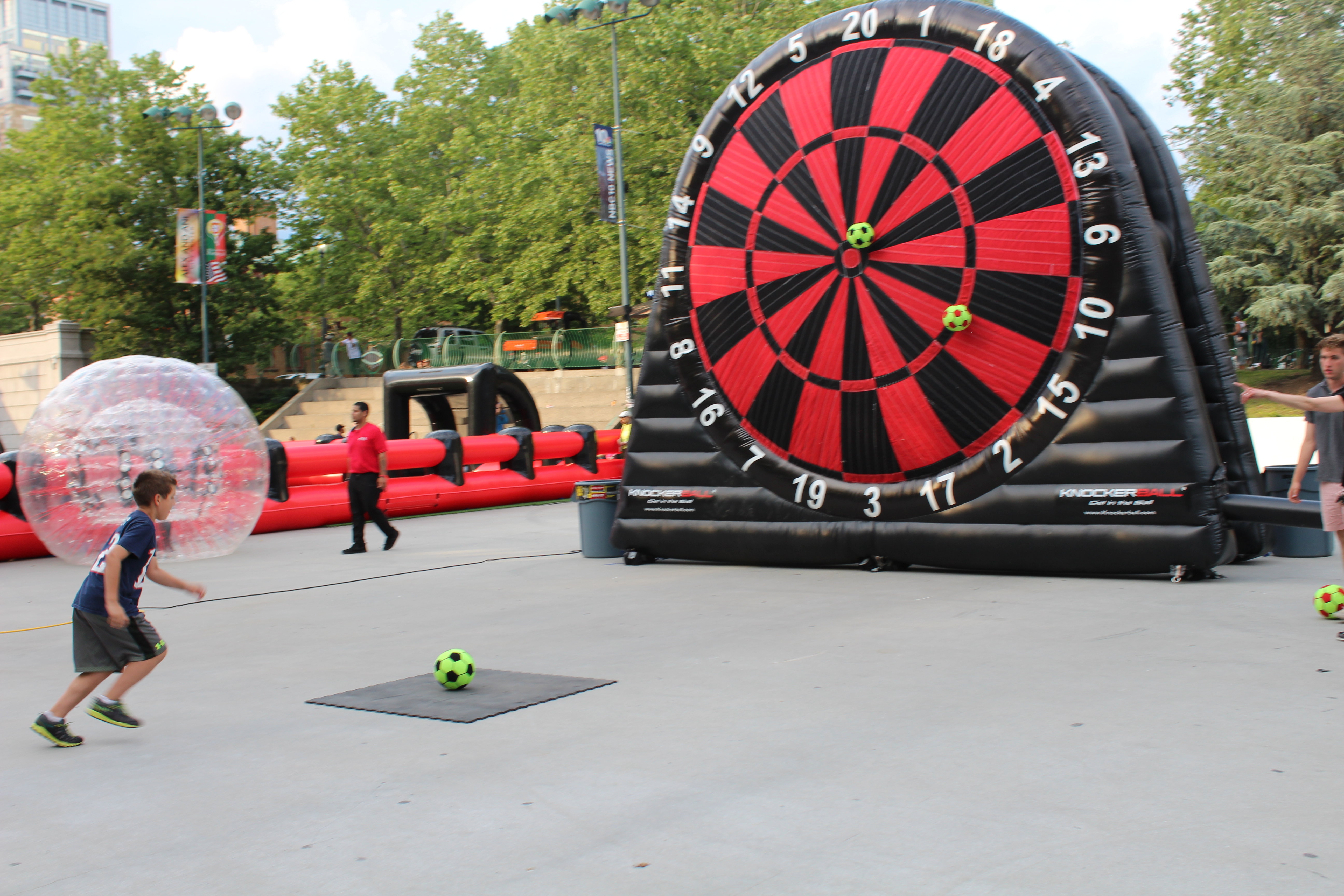 REQUIREMENTS
All foot dart players must sign a waiver and r

ead requirements and rules prior to

play.   

Players must wear sneakers or appropriate footwear.  Flip flops are not acceptable footwear.
RULES
Kick Velcro soccer balls in game area only – Velcro soccer balls must not be kicked into adjacent programming areas.

Do not kick Velcro soccer balls at other players or patrons.

Do not climb on dart board.

Trash must be placed in trash receptacle prior to leaving foot darts play area.
The Providence Rink facility is located at the ALEX AND ANI City Center. The summer event season extends from April through October with rental space available for public and private events. Summer outdoor activity programming runs June through October. The winter ice skating season begins in November and continue through March.