SUMMER PROGRAMMING
Bounce, bump, and roll in the new bubble soccer balls! Bubble soccer balls are an all-encompassing, protective, safe, single chambered ball of air with inner handles and shoulder straps that enables you to almost literally defy gravity.  Think soccer meets bumper cars!  The bubble soccer games will be held inside an inflatable field on an astroturf field that covers the rink's concrete slab.
The first outdoor rink to host this unique all-ages entertainment. Imagine sitting in the bumper car moving forwards, backward and sideways with a full 360-degree turn radius bumping opponents out of your way!
NEW THIS SUMMER!
How about a fun field trip for you and your campers?  Provide your campers with hours of fun and energy release!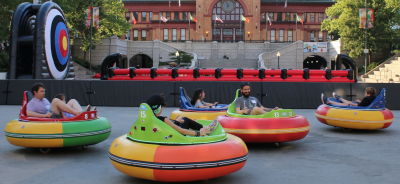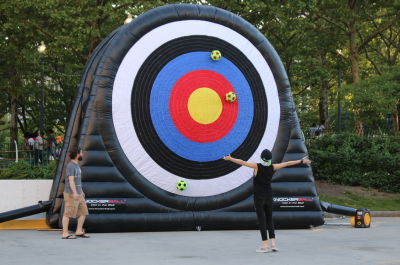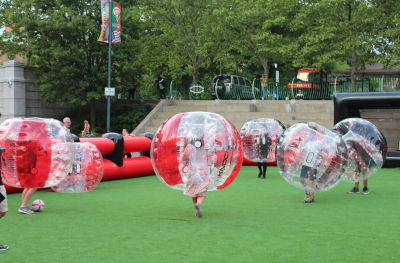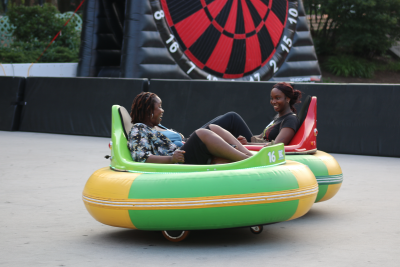 The Providence Rink facility is located at the ALEX AND ANI City Center. The summer event season extends from April through October with rental space available for public and private events. Summer outdoor activity programming runs June through October. The winter ice skating season begins in November and continue through March.