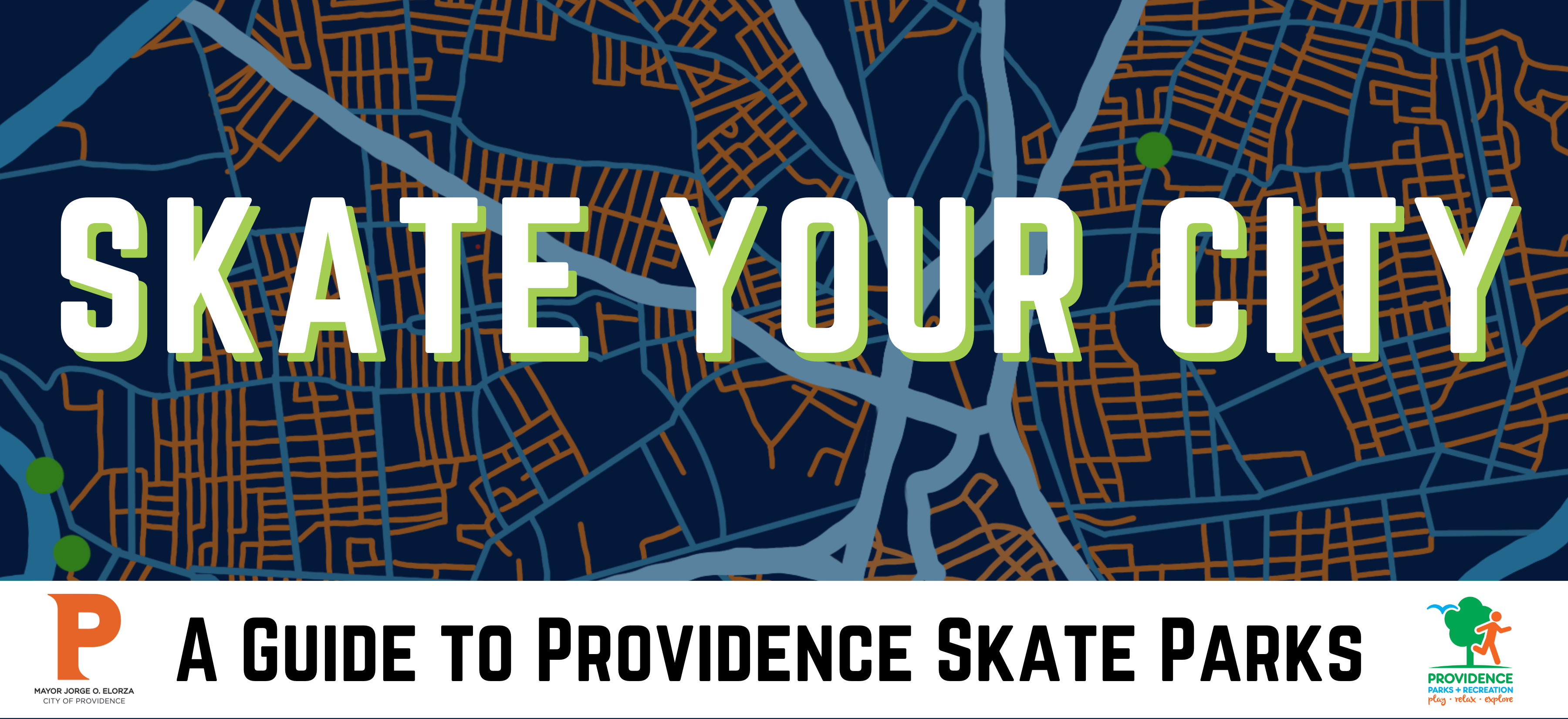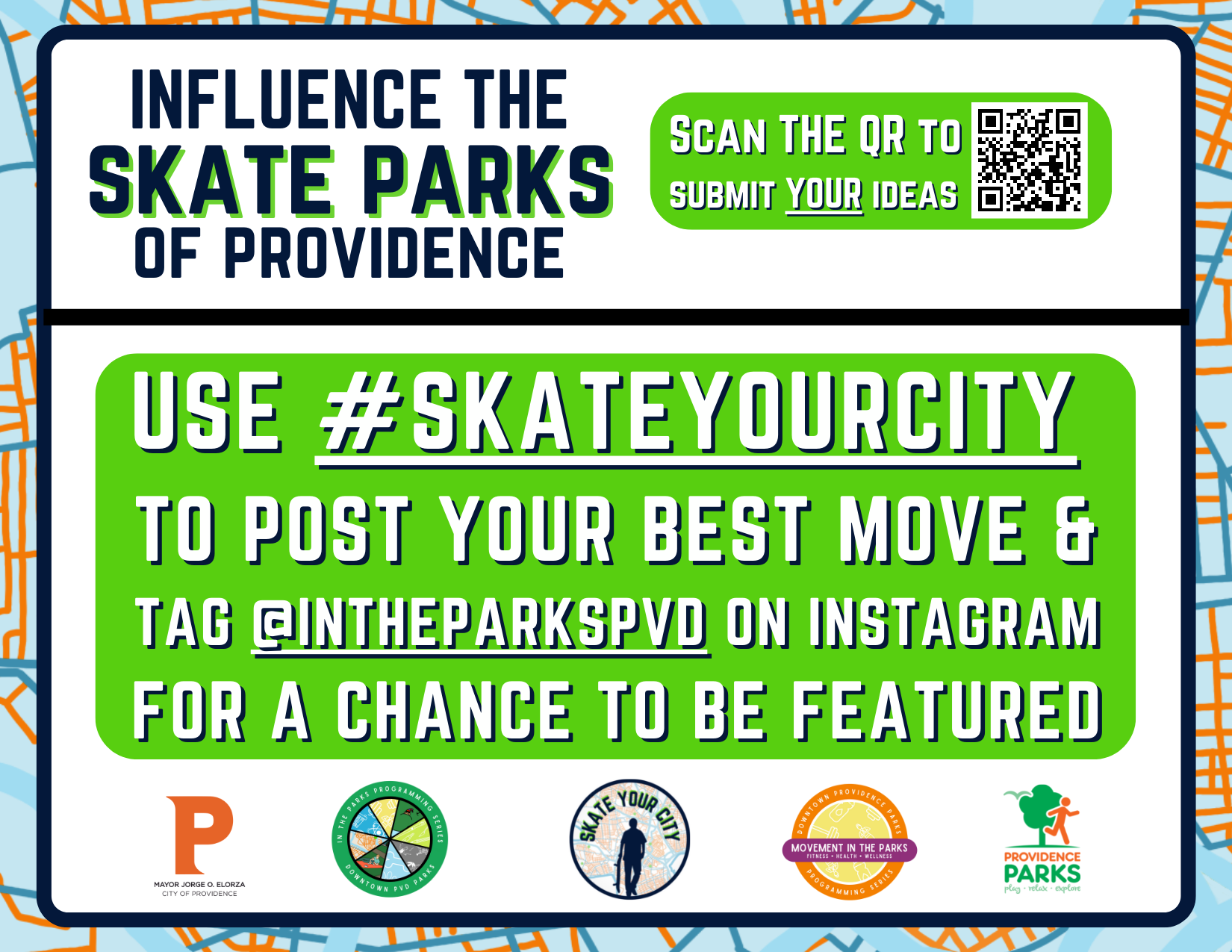 Did you know?
Several of Providence's Skateparks are accessible via the Woonasquatucket River Bike Path!
Bob's Skatepark & Manton Avenue Skatepark are accessible via the Manton
Avenue branch parallel to Riverdale Street.
Woony Adventure Park is accessible at the intersection of Glenbridge Avenue
and the Merino Park branch.
There are 8 skateparks across neighborhoods in the City of Providence, they are located
in the following neighborhoods:
Olneyville (3)
Smith Hill (1)
Mt Hope (1)
Silver Lake (1)
Upper S. Providence (1)
Downtown (1)
Park Information:
Bob's Skatepark [Olneyville]

Manton Avenue's original skatepark includes a stair set, metal ramps, and a variety of DIY skate features.

Manton Avenue Skatepark [Olneyville]

This recent install includes a 10ft quarter pipe, concrete mounds, and more!

Woony Adventure Park [Olneyville]

Pump track and Parkour field – Built by The Shop of Cumberland RI

Father Lennon [Smith Hill]

A collection of concrete clamshells in various sizes great for practicing carving and grinding.

Billy Taylor [Mt Hope]

A uniquely shaped skate pad with metal grinding features and a shallow concrete ramp.

Neutaconkanut [Silver Lake]

The largest and oldest skatepark in Providence, Neutaconkanut boasts a wide variety of concrete features including a pyramid, a 4 foot drop in, varied coping, a bench, a grind rail, a small pump track, a small bowl, and more.

Davey Lopes [Upper South Providence]

A smaller gated skate park adjacent to the Davey Lopes Rec Center, consists of several metal ramps and a grind rail. A great beginner's spot.

Adrian Hall Way [Downtown]

Designed in partnership with city skaters.
Opened in 2018 – consists of concrete and brick features flanked by murals in the heart of downtown providence.
Upcoming Projects:
The City of Providence has invested $1.5 Million in skateparks throughout the city,
another $800,000 will be invested over the next 2 years at multiple Providence
skatepark locations. This is your opportunity to let us know how YOU would like to Skate Your City!
Where else would you like to Skate Your City?
Let us know HERE!