Movies @ PVD Rink
SELECT SATURDAYS; MAY-OCTOBER
Starts at Sundown
RESERVED SEATING:
Adult Admission: $7
Child Admission: $4
All reserved seating MUST be purchased in advance either online or at the Ticket Office.
GENERAL ADMISSION:
Free
*General admission tickets are available at the Ticket Office ONLY on a first-come, first serve basis.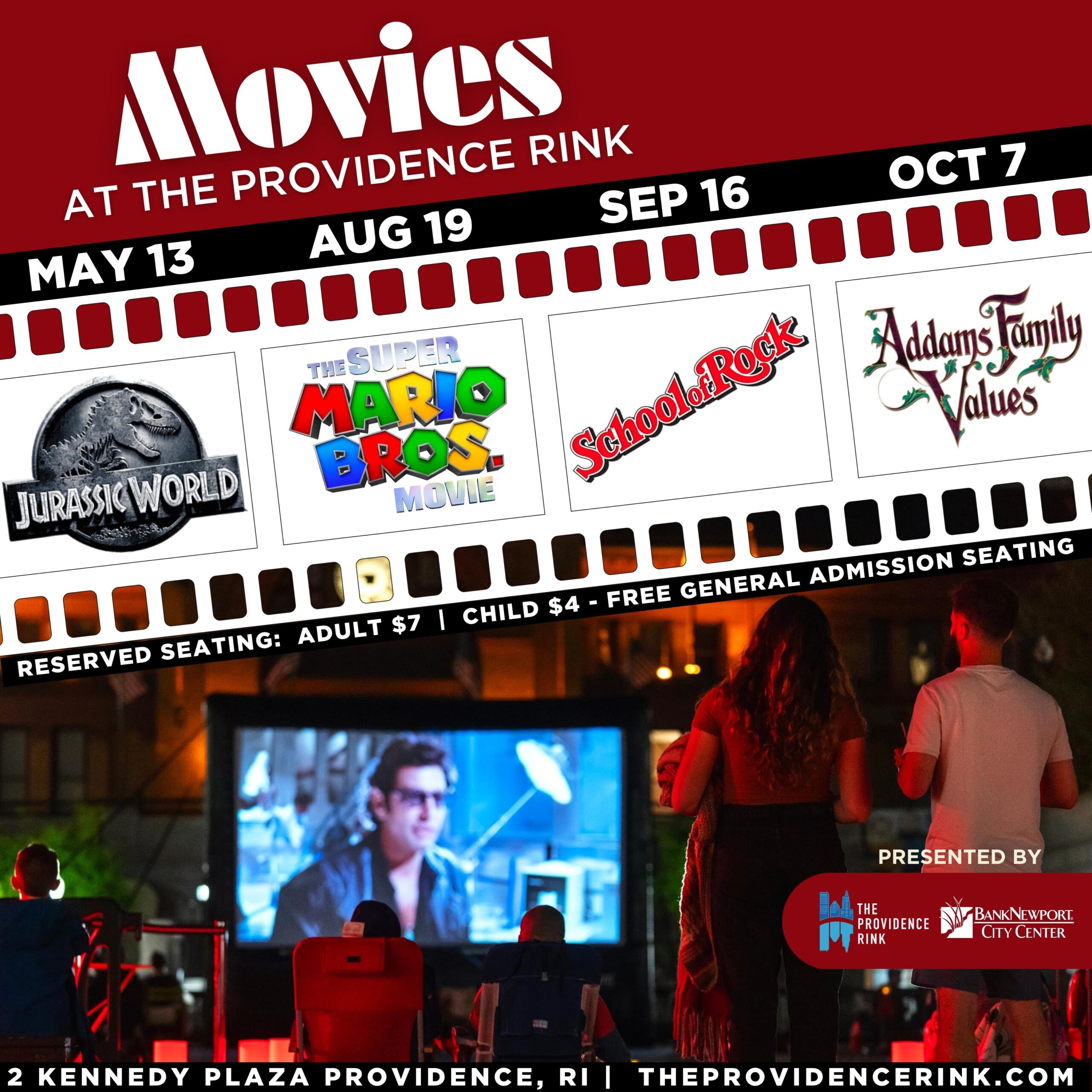 Do you have public restrooms? 
Yes, only 1 customer is permitted in each restroom at any given time. 
Can I bring a lawn chair?
Yes, lawn chairs are permitted. Lawn chairs are permitted in the FREE General Admission section, reserved spaces will have seating provided. Don't feel like lugging a chair downtown? We will provide a chair for you, just ask!
Can I bring my own food or beverages?
Yes, outside food and non-alcoholic beverages are permitted. The Trinity Beer Garden will be open from 1:00PM-10:00PM and has both non-alcoholic and alcoholic options. There is a Subway located on premises. Additional food trucks and food carts may be present.
Will there be popcorn?
Yes, popcorn is available for FREE!
Weather Policy:
In the event of inclement weather, you will be notified via email or phone call.