WINTER ICE SKATING BUSINESS & SOCIAL GROUP OUTINGS
Planning an office party or an outing for you and some friends? The Bank Newport City Center is the perfect space for a group event! Whether it's winter ice-skating or a more festive function under the heated pavilion with catered food, your reservation requests can be accommodated!
PLEASE NOTE:
Minimum of 15 people to qualify for group rate
Reservations must be made in advance to qualify for the group rate.
All group reservations are held during public skating hours.
GROUP RATES
$5 adult admission (reduced from $7 regular admission)
$2 children 12 and under admission (reduced from $4 regular admission)
$6.54 skate rental (plus sales tax)
OUTDOOR TENT RENTAL
$30.00* per hour
The Outdoor Tent holds up to 30 attendees at one time. Three 6 foot long tables are provided in the pavilion along with 30 folding chairs.  A $75 deposit is required.
CATERING
We proudly partner with both Federal Hill Pizza and Subway for catering options. Guests are welcome to bring their own food and beverages as well. Alcohol is not permitted on site during the ice skating season.
*subject to sales tax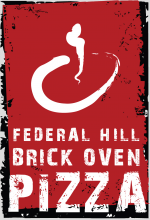 SUMMMER EVENT GROUP OUTINGS
ROLLER SKATING
Fill out the group reservation form, call us at 401-680-7390 or email rink@providenceri.gov.