FULL ICE PRIVATE SPORTING OR GROUP EVENTS
You have the exclusive opportunity to have the rink all to yourself and rent the full ice at the Bank Newport City Center!
DAY / TIME AVAILABILITY
Monday through Sunday
(7 days a week, including holidays)
Morning Availability
(Saturday & Sunday): 8AM – 10AM
Evening Availability
10PM – 12AM midnight
FULL ICE RATES
-$250.00 per hour for Ice Skating Reservations*
-Skate Rental $6.54* per person if ice skates are needed
-$250.00 per hour for Hockey                                                                             -Safety Net Rental Required $50.00 – this serves as the "plexiglass" installed on the ends of the ice on the dasher boards
Reserve for:
 Business Group Events
Team Building
Social Group Outings
Pond Hockey
Pee Wee Hockey
Broomball
Figure Skating
Film / Photo Shoot
Media / Promotional Events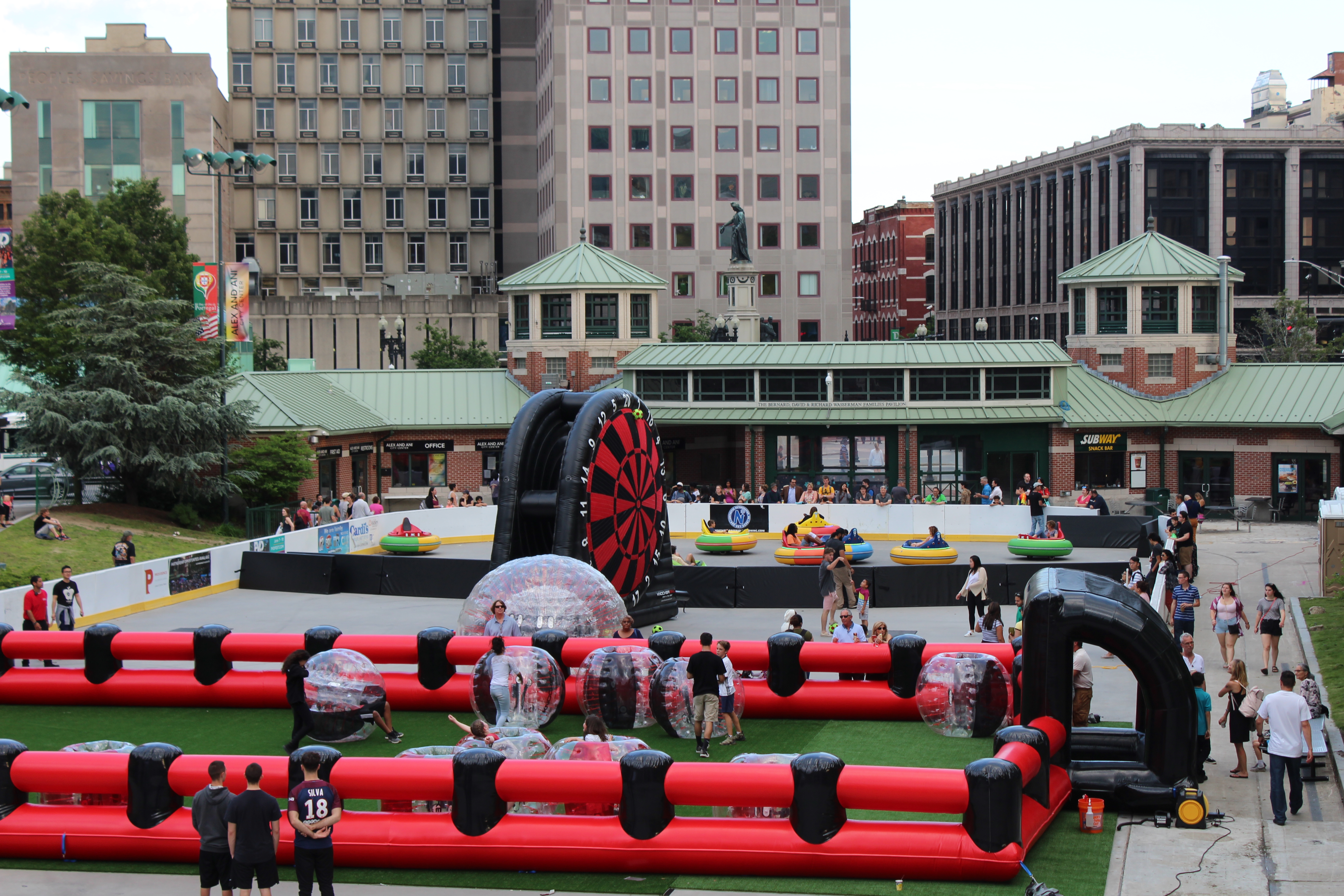 Additional Information:
Hockey goals (2) are available at no charge.
Both the Indoor & Outdoor Pavilion spaces are available to rent. Both reserved spaces holds 30 attendees. 
A $75 deposit is required for anyone renting either pavilion space.

The Outdoor Pavilion is $40 per hour
The Indoor Pavilion is $80 per hour
Customize the ice surface to be smoother or rougher for your needs. The Zamboni driver will be available to resurface ice as needed.
Please note that this is an outdoor skating center and is therefore subject to weather conditions and possible closings. Your reservation will be confirmed the week prior to your event. A rain date may also be reserved.
*subject to sales tax