The ALEX AND ANI City Center provides rental space for special events ranging from private group and corporate events to conferences to weddings and public events from concerts to festivals.
Events that have been held at the ALEX AND ANI City Center:
PVD Fest
Day of Portugal Heritage Festival
Urkupina Festival / RI Bolivian-American Festival
The Rotary Club Street Painting Festival
The RISD Artist Ball
Media / Promotional / Photo Shoots
Keep the ALEX AND ANI City Center in mind for media broadcasts, promotional events, and photo shoots! Flexible schedule opportunities throughout the year during both the summer event center and ice skating seasons.
The ALEX AND ANI City Center has been a location for:
Cardi's Furniture commercial shoot
The Rhode Show live broadcast
Coast 93.3 radio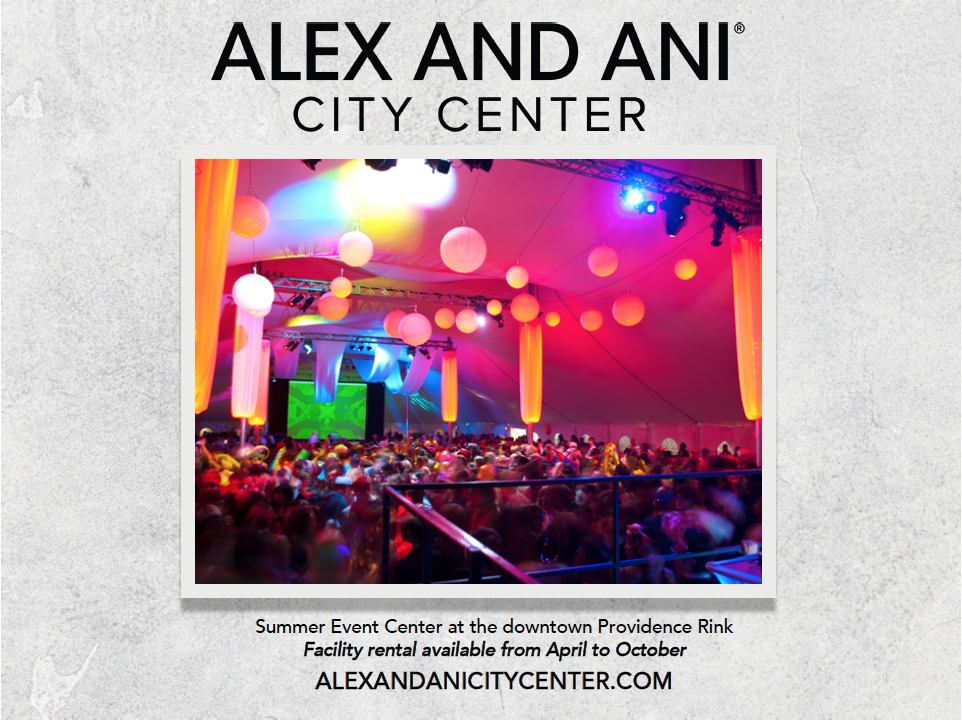 Contact cmerolli@providenceri.gov to book your event!
The ALEX AND ANI City Center is located at the Providence Rink facility. The summer event season extends from April through October with rental space available for public and private events. The winter ice skating season begins in November and continues through March.